---
OUR
PURPOSE
To connect, inspire & entertain senior executives in a volatile world
WHO
ARE WE?
---
CANDID CONVO produces "decision useful" content primarily in the form of podcasts, in- person and virtual roundtables and briefings featuring business leaders engaged in candid conversations about their strategic & operational challenges and what the solutions are to solve these challenges. These conversations help spark ideas to drive decisions.
Led by Steve Dunkerley, an executive with over 20 years producing bespoke events and leadership content all over the world for the highest level of executive across industry sectors.
CANDID CONVO enables B2B service providers to get in front of a global 2000 audience of decision-makers across vertical markets and position themselves as thought leaders and solution providers.
---
OUR
AUDIENCE
By Job title
CxOs: CEOs, COOs, CFOs, CIOs, CISOs, CDOS, CPOs Heads of: FP&A, Treasury, Financial Control, Reporting, Transformation, GBS, Shared services, Sourcing Digital, Data, Emerging Tech, Infosec, CX, EX Sustainability, Supply Chain, Procurement
By vertical industry
Banking & Fintech Insurance & Insurtech CPG, Retail, Industrial Manufacturing Energy & Utilities Telecom, Media & Technology Medical Devices, Pharma Logistics, shipping
By Geography
North America Central & Latin America UK & Ireland Benelux, DACH, Nordic France, Italy, Spain, Central & Europe India, SingaporeEastern , Malaysia, Philippines, Hong Kong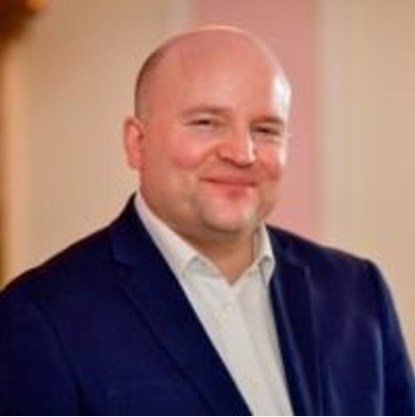 Steve Dunkerley, is the founder and CEO of CANDID CONVO.  He established his business while without a job in the COVID-19 pandemic.  Having spent years driving editorial, bespoke events and commercial relationships with leaders from some of the largest and most important companies in the world, Steve started to record candid conversations with them and developed the knack of video editing and posting on YouTube and podcast platforms.
With so much mediocre content on YouTube and podcast platforms, Steve is determined to shake things up and produce decision useful and inspiring experiences. 
Contact: steve@cconvo.com